A motorist collided with San Jose's Mayor Sam Liccardo on January 1, 2019 as Liccardo was cycling through the city. Thankfully, doctors believe Mr. Liccardo will survive his injuries.
Streetsblog SF reports this crash happened at 12:30PM at the intersection of Salt Lake Drive and Mabury Road. Allegedly, the driver of an SUV made a sharp right turn and hit Liccardo at the 600 block.
First-responders quickly transported Liccardo to a local hospital for treatment. Police are still investigating the cause of this crash, but they believe DUI wasn't a factor.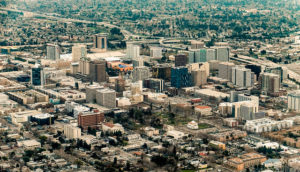 Residents who live near the accident say there's a problem with motorists driving down Mabury above the speed limit. Cyclist safety activists, including Mr. Liccardo, have been trying to make changes to the area for years.
Indeed, after news of this crash broke, the Silicon Valley Bicycle Coalition pointed out that Mr. Liccardo helped create a new two-way bicycle lane on Mabury. Unfortunately, these new safety measures didn't extend to where Mr. Liccardo was injured.
San Jose is also one of many cities participating in the Vision Zero initiative. Based in Sweden, Vision Zero is an organization dedicated to improving road safety conditions by cooperating with local authorities.
The Vision Zero San Jose team put together a brochure to help motorists, pedestrians, and cyclists better understand the program. You can find a PDF version of this brochure on this webpage. You could also visit Vision Zero San Jose's official website by following this link.
A few other Californian cities participating in the Vision Zero program include Los Angeles and San Francisco. To learn more about Vision Zero's tactics and goals, please click on this URL.
Anyone with more information on this crash should call San Jose Police at (408) 277-8900.