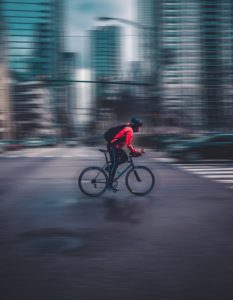 A crash in Ridgecrest on December 30, 2019, sent one cyclist to the hospital. Although she initially fled the scene, officers were able to track down the suspected driver in this case.
According to KGET.com, this collision happened near the 300 block on West Haloid Avenue. Allegedly, the driver of a Chrysler minivan struck a bicyclist and sped away from the crash site. A police vehicle that happened to be patrolling the area immediately ordered the minivan to pull over.
Officers say the 33-year-old driver had a blood-alcohol content (BAC) near 0.16 percent. The driver also allegedly failed routine sobriety tests.
Authorities say the cyclist didn't suffer any traumatic damage in the collision. Doctors believe the crash victim will make a speedy recovery.
Ridgecrest Police have formally charged the driver in this case with hit-and-run and DUI. Anyone with further information on this crash should contact local authorities.
Under California law, it's illegal for anyone over the age of 21 to drive with a BAC of 0.08 percent or above. Drivers under the age of 21 or who are on DUI probation could be arrested for 0.01 percent BAC. Lastly, anyone driving a vehicle that requires a CDL or taxis/rideshare cars with passengers cannot have a BAC of over 0.04 percent.
Although cannabis is now legal in California, drivers should know it's illegal to consume this drug while behind the wheel. DUI law may be applied to drivers who take any mind-altering substance, including prescription medications.
For more detailed info on California's DUI policies, check out this webpage put together by the state's DMV. You could also read through this official "General Information" page also on CA DMV's website.